Alternative Dispute Resolution and the Ombudsperson
………………….
The Alternative Dispute Resolution program is designed to provide:
A better method to resolve disputes that is designed to reduce the number and severity of disputes between employees and employers over work-related injury claims
Prompt access to quality medical treatment and prompt compensation to employees with work-related injury claims
Decreased insurance costs for union employers to keep them competitive and able to continue to provide union jobs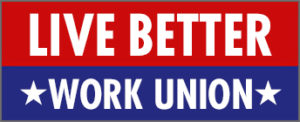 The alternative dispute resolution process provides a mechanism intended to accelerate the timeliness of treatment and benefits, and shorten lost work time for both union member and employer.
How are workers' compensation claims handled using ADR?
You receive assistance from an ombudsperson
Both the injured worker and the employer have the benefit of contacting an ombudsperson, who is selected by a neutral joint labor-management trust, to have questions answered and facilitate communication among the parties.
Prompt treatment from a quality physician
Employees under the ADR select from an exclusive list of medical providers who were jointly selected and approved by labor and management. Within this plan, there will be a wide range of choices within each medical specialty, and authorization for treatment will be promptly provided.
How are claims litigated differently under an ADR?
The ADR program replaces the State's processes for resolving disputes by establishing through labor-management negotiation the method and means by which the substantive law is administered. When issues arise that cannot be resolved by the ombudsperson, a party may request mediation, an informal process with a retired workers' compensation judge. If the dispute is not resolved at mediation, a party may request arbitration and the matter will be set for trial before an arbitrator who will render a decision subject to a party's right to appeal to the Workers' Compensation Appeals Board in San Francisco.
No reduction of benefits
Benefits cannot be reduced below the current levels as set by the Labor Code.
Who qualifies for an ADR program?
Only signatory employers and their employees in a participating craft qualify for the ADR program.